What is karma?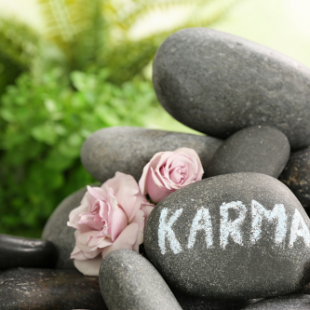 Karma means an action, deed, or thought comes back into your life. So when you do something, it has a consequence. Karma is related to reincarnation and comes from Hinduism.
This can be experienced both positively and negatively as you can learn a lot from karma. So, karma applies to everyone. Karma can sound negative to many when people mention the word because people make mistakes, or in other words, experience learning lessons as painful and therefore see it negatively. The proverb you sow you will reap can be compared to karma. When you do something good to someone else, and you ultimately receive something in return without expectation (perhaps in a different form), we speak of good dharma. (Opposite of Karma)
Life lessons from karma
When you receive karma in your life, it is to offer you more insight. Karma ensures that you focus on your essence, your being, your actions, and consequences. This allows you to grow as a person, as a soul. Karma therefore arises to take you further in your life and to get closer to your own essence.
How can you approach karma positively?
Ultimately, we all want to receive good karma or dharma. To receive good karma, you will have to focus on your thoughts and actions. By focusing on positive energy that is present around us, you can increase and thus strengthen this. Compliment someone you notice is good at it, instead of developing a jealous feeling. Make sure you are eager to learn, kind and understanding to receive good karma. For example, clean up the rubbish you find on the street and give nice gestures to someone else, both verbally and materially, no matter how small. But without expectation, purely from your heart.
Clear away clutter
Compliment other people
Be careful with your words
Focus your thoughts on positivity
Free yourself from prejudices
Speak sincerely
Meditate and maintain balance
Use affirmations
Forgive yourself and others
Focus on healing
How do you recognize karma in your life?
You recognize karma in your life as a result of an action. So it may be that if you have lied to someone more often and have done so repeatedly, you are now confronted with lies from someone else that concern you. Through which you learn to understand and are forced to enter within to learn a lesson. There are various examples of karma. You may also have entered into a karmic relationship to receive and grow from certain life lessons. A karmic relationship is characterized by intensity of emotions, attraction, and repulsion.
Breaking karmic patterns
To break karma, you can work on what you have developed as a pattern. If you notice that you always make the same 'mistake' regarding certain things, you can create awareness of this by looking at it differently. This often requires you to go back into the past where the pattern developed. The pattern may also have arisen from a previous life. However, you can recognize the pattern quite quickly when this happens repeatedly in your life. Through a different approach and vision, you can break the vicious circle.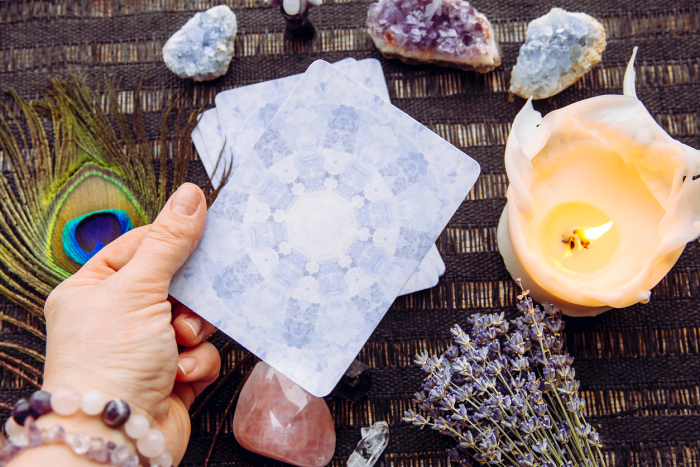 Get insights in your life

Are you curious what you can do to get your spiritual health in balance? Start a free introduction on Chatspiritual.
Our honest psychics will lead you to your own light.

Recognized psychics

Free chat report

Free reading
Start your free chat ⟶
You may also find this interesting:
---
Date: 16-11-'23
Back to overview