These 5 Zodiac Signs Are The Most Ambitious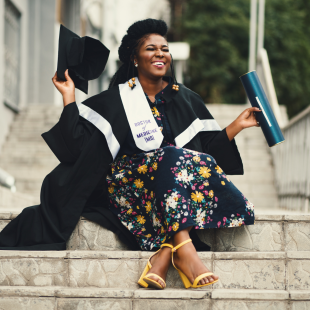 Which zodiac sign is the most ambitious? You can read it in this blog! Click on your zodiac sign to read whether you are always trying to move up the career ladder, or whether you are quickly satisfied with everything you have achieved.
With a scorpio you can be sure that all tasks will be taken care of. Scorpio is driven to arrange everything down to the last detail, and to leave nothing to chance. A scorpio expects the same commitment from its environment. When a scorpio has set his sights on something, nothing and no one can stop him. A scorpio grabs opportunities with both hands.
Aries knows how to spot opportunities like no other. Aries is a leader, and also likes to take on the leadership role in companies. Aries is a good self-employed person, who knows how to inspire others during work. Aries can seem bossy to others because of their drive to meet the deadline, and this isn't always appreciated. Aries always knows how to find a solution and knows how to move mountains.
A Capricorn is not only ambitious, but is also honest and reliable in his work. Capricorn has good long-term planning skills and makes everyone feel good at work. Capricorn stays calm when faced with problems, and that is a strong quality especially in companies that deal with changes that can bring obstacles. Capricorn solves it!
Aquarius loves new challenges and likes to go on adventures. Aquarius needs change. Aquarius needs a position at work where he is needed. Solving problems, and recognition for the work are part of an Aquarius. They strive for a position in which all qualities can be addressed.
Virgo knows how to turn everything into something special. Virgo is creative, driven, and highly ambitious. Virgo is someone who also immediately tells you what needs to be done at work. Which sometimes can lead to confrontations with others, because Virgo can also hurt others with this. Virgo works hard, even if something takes time, a Virgo can adjust well to this and work towards the result.
Sagittarius is ambitious, but it's not in the top 5. That's because Sagittarius can also appear know-it-all to others. When Sagittarius has an idea, it often has to be that way. Sagittarius can learn to take on the leadership role, but also to be mindful of another's vision.
Cancer is in 8th place, but that is not because a Cancer does not want to strive for a position, or wants to move up, but because Cancer often takes situations and opinions personally. Which can be at the expense of performance and motivation in the company. Cancer can learn to shake off situations faster, and create more space to achieve the desired goals.
Pisces is eager to get ahead in life, especially in the field of his career, but because Pisces likes to give and is empathetic, his precious time is often spent on others rather than his own goals. Pisces can learn to create more balance by being a bit more assertive with people who call on their time.
Gemini likes change, and challenge. Gemini does not strive to be solely accountable in his position. After all, they also want to enjoy their work, and the work should not involve too much weight, but a job that is too simple is not enough either. Gemini is ambitious but they have to try a lot to find their dream job where all the important aspects come together.
Taurus benefits from harmony at work. Taurus really dislikes gossip and suspicion. Taurus is a hard worker, but does not strive for the highest position in a company, Taurus knows that this also entails a lot of responsibility and pressure. Taurus likes to open up at work to learn from others, and thus manage to conquer positions.
Libra likes to learn new things. Libra can learn not to doubt opportunities for too long, if you think about a situation or an opportunity for too long, the opportunity may be lost. A Libra may go more for his goals regarding his career to get higher in the company.
---
Date: 22-07-'22
Back to overview