Positive Affirmations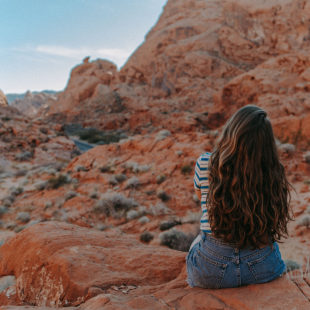 What are Positive Affirmations? How can you use positive affirmations yourself, and what can that mean for you in your life? You can read it in this blog!
Positive affirmations are thoughts and statements that make your own beliefs more powerful. Positive affirmations therefore mean: strengthening or empowering. Do you have certain goals in mind that you would like to achieve in life? Positive affirmations can help you with this. What is important when saying or writing positive affirmations is that you have faith in your own power. In your own being.
What can a positive affirmation do?
Positive affirmations help to express your wishes and desires. After all, the faith we have in ourselves and in our own strength is the most important. Words contain energy. For example, if you have low self-esteem, and you continue to say this, you will not think better of yourself. By believing that you are worthy, and that it is possible, you open up many possibilities, and your wishes and desires can actually come true. So with positive affirmations we really focus on the possibilities, and use positive energy.
Writing down positive affirmations
There are several ways to start using your positive affirmations. Saying your positive affirmations may not suit you yet, and you may prefer to write them down. Don't be ashamed, having hope is important, and confidence in your own abilities is, and should be, a priority in your life. Grab a notebook and a pen. The great thing about writing is that you can think carefully about what you really want and what you want to work towards in your life. In addition, you can always read back your own positive affirmations. So that you can really experience what positive affirmations can contribute to your life. Read back your positive affirmations every week or month to see the effects. Write down your positive affirmations every day and see what your own power can do for you.
Meditate during positive affirmations
While writing positive affirmations, you can use a positive affirmation meditation or any other meditation that appeals to you. This meditation music contains high vibrations to give the affirmations even more power. Meditating not only makes you calm and more aware, but also gives more divine guidance to your desires. It gives an extra boost to your awareness, and being aware of what you can achieve is what matters. Chatspiritual provides its users with strong meditations on YouTube for free, carefully composed to create a healthier mindset together.
What positive affirmations can you use?
You can write down or express any wishes you have. For example, if you want to gain more confidence in your own power (a nice positive affirmation to start with), you could say or write: "I believe in my own power, and I trust my inner guidance that will show me the way, which will open doors for me" You can say positive affirmations about (self) love, health, and all kinds of other aspects that are important in your life right now. While saying or writing positive affirmations, it is important that you are in a calm atmosphere, and that you also have the space to think about this. A feeling of security and trust helps to experience your deepest desires and your deepest emotions.
Another life
Positive affirmations can change your life. You can start to feel stronger, and because of the higher energy you invoke, both within yourself and with the universe, it can cause enormous developments, within yourself, where it all begins, but also in your environment. You can inspire others with this. Let yourself be amazed at your own power and start today with your positive affirmations. Positive affirmations contribute to a (mentally) healthy and happy in our earthly existence, and give a greater awareness of the possibilities that are around us.
Questions about positive affirmations?
Would you like to know more about positive affirmations or how best to apply them? Would you like to know which positive affirmations suit you best to achieve and experience what you desire? Our experienced mediums, psychics and spiritual coaches are ready to give you honest answers and insights regarding your life questions.
Start your reading ⟶
---
Date: 02-08-'22
Back to overview