What is spiritual health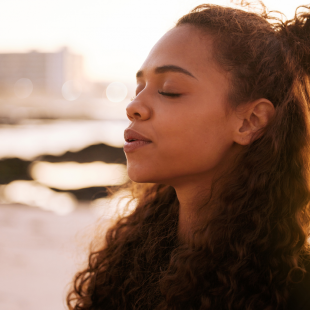 Spiritual health is just as important as your regular health. Together they make up your physical, mental and spiritual health. When your mind and body are in balance, you lead a happier life.
Spiritual health mainly includes becoming aware of everything around you, your own choices, your feelings. Soul, physical and spiritual unification. By being receptive to yourself and creating a higher awareness, you can get more into your own life force. This allows you to lead a more balanced life, because you know better who you are at the true core.

Recharging in nature stimulates your spiritual health
There are many wonders in nature. In nature you relax more and you can recharge yourself. For example, when you go through life stressed or uncertain, you can come to yourself in nature and learn to embrace your true feelings again. By focusing on the small wonders of life you come closer to your own natural core. Yoga or meditating in nature can increase your awareness even more.
Spiritual health is also taking care of your body
You stimulate your spiritual health by exercising, among other things. You will become more balanced in the form of sports or walking. During sports or walking you are consciously engaged with your body and mind. It ensures that you can experience and express emotions better. When you have depressed feelings and are dealing with a lot of fear and uncertainty, sports can be quite a threshold, but in small steps your mental and spiritual health will recover and come into balance.
5 aspects to boost your spiritual health
Applying these five tips to your life will put you on your way to balancing your spiritual health.
Charting your feelings by learning to acknowledge them
Sports, meditate and practice yoga
Dealing assertively with what no longer suits you
Find like-minded people
Avoiding negative energy
Learn to respect your own opinion and feelings
An important part of spiritual health is learning to acknowledge and express your feelings. People are often inclined to continuously push their limits, putting their own happiness to the test. When you are busy with how others think about you (learned behavior) you don't get to your own true core. By adopting a more assertive attitude and surrounding yourself with people you appreciate, love and cherish, you automatically raise your vibrations and you will be able to indicate your feelings and boundaries more quickly.
Holistic lifestyle
When you are more concerned with everything that lives in energy, your diet, your thinking and your feelings, you immerse yourself more in a holistic lifestyle that stimulates you to embrace spiritual health. By getting to know yourself you receive insights and you feel more at one with everything around you. A holistic lifestyle is withdrawing from everything that you don't want from your natural being or that you don't feel comfortable with. You learn to indicate your own limits and to do what makes you happy. A holistic lifestyle is increasingly socially accepted.
Guarding yourself
Highly sensitive people tend to want to please in relationships with other people. This can create an imbalance between giving and receiving. Giving up important morals and values or giving in to the wishes of another can cause your spiritual health to deteriorate. Therefore always stay alert and monitor your own energy by regularly asking yourself if your life is the way you want it to be.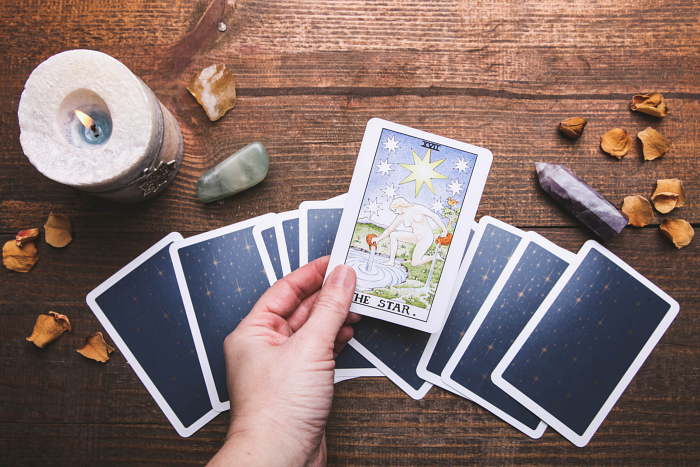 Get insights in your life

Are you curious what you can do to get your spiritual health in balance? Start a free introduction on Chatspiritual.
Our honest psychics will lead you to your own light.

Recognized psychics

Free chat report

Free reading
Start your free chat ⟶
You may also find this interesting:
---
Date: 13-06-'23
Back to overview