Healing by energy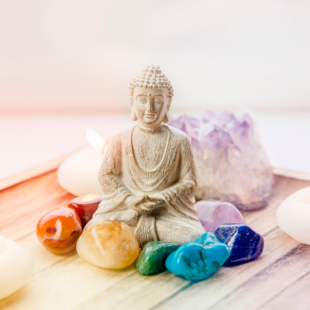 What exactly is energy healing? How do you get in touch with a reliable healer, and what can he or she do? Read below what healing through energy can mean in your life.
A healing can take place in different ways. Such as a physical healing, or a distant healing. A healing ensures that you release old energy that causes a blockade, so that you can continue without blockages. A healing is often given when people still carry old hurts that prevent them from moving on. A healing can help with fears and uncertainty, and ensures that you experience peace again.
Healing by energy at a distance
A healing by energy at a distance is a common way to start a healing session. For this you do not physically go to an appointment, but this is done, among other things, through a chat session. The healer will be able to relieve or even dissolve blockages by energy. Through an energetic treatment and the tips that are given (which you can practice at home) some people feel reborn in their energy.
Physical healing
A healing that takes place at a physical location also uses energy. For example through the use of reiki healing. The healer will slide his or her hands over your body in a gentle motion without touching. The two hands will move above the surface without any physical contact. Reiki healing is seen as energy guidance that initiates the healing. Life energy that flows through the body is, as it were, guided by the Reiki treatment to dissolve blockages.
Strong energy
A healing contains a strong energy so that you experience more peace in your energy, in your body and in your mind. We experience experiences in life that sometimes cause us to develop certain blockages and we can suffer from this in our daily existence. A healing session by energy can be repeated more often to solve deeper blockages, but sometimes one session is enough to experience relief. The energy that is released during a healing often has an after-effect. You can experience different emotions during a healing session. For example, sadness, frustration, but also certain tingling in your body. This is the energy doing its work, and the healing is initiated.
Energy for healing
Do you run into insecurities or fears? Or do you feel that you experience certain blockages in your life? Our specialists can do a distance healing so that you can experience peace in your life again. All our specialists have been screened and are experienced in providing reliable and honest readings. Start your distance healing session with certified mediums, reiki masters, or psychics.
Start your reading
.
Healing Meditation
Meditation is a source of powerful energy. There are different ways to provide a healing session, including a healing meditation. Yet some people benefit from a combination of a distance healing and maintain this energy with strong healing meditation to relax. It is often impossible to say in advance what will have the most effect on the person in question. The healer can give advice about this during a personal reading.
Start a meditation healing

Effects of healthy living
A healthy lifestyle, such as healthy eating and exercise, is always recommended. A healing session is an energetic treatment to remove old patterns, blockages so that positive energy, also called life energy, can flow through your body. The effects of a healing are positive because you feel that what previously hindered you has little or no impact anymore. A healing session can provide insights into your feelings and make you focus more on the present moment. Chakras may be blocked, which means that a chakra healing is applicable. Read more about
chakra healing
Energy healer near me
By improving your energy or rather letting it flow you experience renewal within yourself. This healing energy can also be put into objects. For example in a candle or in a necklace. Gemstones are also very powerful during a healing session. Ask which gemstone suits you best at the moment during your healing energy session. It is important that you choose what your intuition indicates, and what feels comfortable. Come back into your own power, and receive insights in combination with an energy healer near you. Our healers and psychics are all over the world.


Spiritually healed
On Chatspiritual you can find screened and experienced reiki masters, healers, mediums and psychics. Start your reading or healing session today with recognized specialists.

Recognized healers

Free conversation report
---
Date: 29-11-'22
Back to overview