5 common life lessons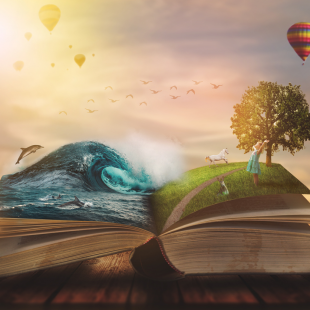 What can life lessons do for us, and why are life lessons so important?
Everyone who is born on earth has to deal with life lessons, but what are life lessons, and why do some people have more life lessons than others? A life lesson is a soul mission. It has to do with an expansion of your consciousness. When is a lesson learned a life lesson? This often has to do with a repeated pattern, something you can learn to do differently. Something that touches you, and where you want change. Often these desired changes lie in our ability and being. Our soul.
The love life lesson
When you often run into the same situations in love, there is often a life lesson in this. Letting go of unhealthy relationships can be experienced as very difficult. Especially when multiple emotions come into play, such as fear of abandonment. The life lesson in this example could be that you learn to deal with your fear of abandonment, but you will first have to find out where it comes from, in order to understand and therefore accept your life lesson in the present. In love it can mean that you can exchange old and safe choices for daring, acceptance and self-confidence.
Level of difficulty
The difficulty in life lessons is that yours may differ from someone else's. After all, we all have a different soul that gets to complete other life lessons. Through a life lesson your soul grows, and when your soul grows, your awareness of all that is will also increase. It's a step towards the bigger picture of yourself, and the natural cycles. Questions such as: how long does a life lesson last? Are difficult to answer, as the core lies in your own soul. It is not about the time frame of a life lesson, but about the lesson itself. You can spend as long as you need on a life lesson, and in some cases the life lesson will not be completed and will return again.
Time of life
There is a physical time limit to our existence on earth. Because of this, some people tend not to want to embrace life lessons, preferring to ignore their intuition or premonitions. This causes, for example, complaints such as overstimulation, fatigue, a feeling of emptiness or being stuck. These are signals from our body and mind that we are ignoring or pushing something away. It may be part of your life lesson that you eventually learn to recognize yourself more, and no longer push emotions away to come to yourself, the true core. For example, think of a longer period (traumas) that pushed your emotions away from a defense mechanism such as protecting yourself. Some people are confronted with the facts and will only then recognize that something may change.
5 Life Lessons That Are More Common
Recognizing life lessons in self-esteem (self-love)
Life lessons in setting limits
Life lessons in love (no balanced relationships)
Breaking Life Lessons in Circles (Family)
Completing life lessons (past life)
Karma or life lesson?
A frequently asked question is whether karma is the same as a life lesson. Karma is often a consequence. That means that something has happened that is not going right, and this can have a sequel in your life. A recurring aspect. A life lesson can be learned with this! Karma and life lessons are interrelated. Karma (just like life lessons) also has a connection with reincarnation.
Questions about life lessons?
Life lessons are often very intense, and raise various issues. It is a process in which support and insights may be desired. Our experienced mediums, psychics and spiritual coaches are happy to help you on your path.
Start your reading ⟶
---
Date: 01-04-'23
Back to overview