3 most romantic zodiac signs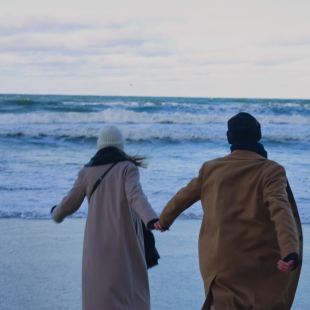 Don't we all want a touch of romance in our relationship? Some zodiac signs are more romantic than others. Some zodiac signs don't know how to be romantic, while other zodiac signs naturally breathe romance. Read on to find out if you are romantic according to your zodiac sign.
Capricorn knows exactly how to surprise his partner. Capricorn ranks #1 on the list of the most romantic zodiac signs. Capricorn surprises you with a bunch of flowers, good food or a romantic walk on the beach. Capricorn has an eye for detail, and knows their partner's needs.
❤️ Questions about love?
Pisces is sensitive and likes to pamper his partner. They expect nothing in return. Pisces is someone who always thinks about his partner, and he likes to emphasize how important you are to him. Pisces knows exactly what his partner likes.
❤️ Questions about love?
Libra spontaneously takes his partner to a luxury hotel, where everything is arranged. In the evening, Libra manages to light the candles for his partner and prefers to swoon over a romantic movie. Libra knows what romance is all about and handles it creatively.
❤️ Questions about love?
Start your reading here ➞

Cancer may not be in the top 3 of the most romantic zodiac signs, but make no mistake. Cancer is definitely romantic. Cancer may be hesitant at the beginning of a relationship because they want to make sure their partner can be trusted, but once Cancer trusts their partner, they shower their partner with compliments and gifts.
❤️ Questions about love?
Taurus is the eternal romantic, but it's not in the top 3. Taurus doesn't open up quickly. Taurus first wants to find out that you are the one, and that you can be trusted. If he opens up: Taurus zodiac sign is romantic and caring. Down to the smallest details, a Taurus arranges a romantic date night for his partner.
❤️ Questions about love?
Aries doesn't fall in love easily. You don't have to expect romance on a first date, but when Aries sees that you are his dream partner .. an Aries goes all-in. Aries is protective, and wants to please his partner, even if this requires Aries to step out of his comfort zone.
❤️ Questions about love?

Leo likes to be romantically surprised himself, this makes Leo feel appreciated. Leo will show off with a partner who makes an effort for him too. Leo women mainly hope to be surprised by their partner, while Leo men certainly take the initiative on a romantic level.
❤️ Questions about love?
Virgo isn't big on showing off. It can be fun, but for a virgin it doesn't always have to be so outspoken. Virgo loves his partner's little attentions. A compliment makes his day, and it makes Virgo feel appreciated.
❤️ Questions about love?
Sagittarius doesn't really think about looking for romance that way. Sagittarius likes good food and taking care of each other, but normal is fine for a Sagittarius. For a Sagittarius, romance is having a common goal, and striving for it.
❤️ Questions about love?
weekly horoscope scorpio
❤️ Questions about love?
For a Gemini, romance is a playful date, where jealousy plays no role. Gemini love their freedom and love to flirt. It's just their second nature. For a Gemini, romance is letting go of jealousy, and not taking life too seriously. Don't expect expensive gifts or an organized dinner party, spontaneity is what a Gemini likes.
❤️ Questions about love?
Aquarius loves adventure and doesn't really see the point of romantic candles and flowers. Aquarius is eager to take on a new challenge with his partner to create even more memories together. For Aquarius, romance is planning something spontaneous that is adventurous.
❤️ Questions about love?
---
Date: 06-07-'22
Back to overview