Birth Chart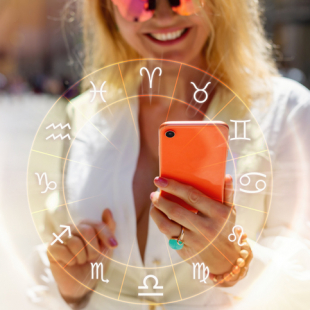 What does a birth chart say about you? How is a birth chart calculated, and what can you do with it? These are frequently asked questions that we will address in this blog.
A birth chart gives a clear representation of who you are. You can think of your character, your good and bad qualities. In addition, a birth chart provides insight into how you view others, but also how you view the world. By giving your date of birth, birth time and place of birth to an astrologer you can receive a personal birth chart. An astrologer can then calculate how the planets were at that time, which makes it clear about who you are.
Free horoscope
Our weekly horoscope or monthly horoscope is an astrological forecast of that week or month, but is never completely spot-on. An astrologer studies the stars for all 12 zodiac signs, and translates them into insights. A birth horoscope is therefore different from a daily horoscope. You can use both horoscopes to prepare yourself for what to expect according to astrology. Astrologers on Chatspiritual can provide you with your personal birth chart, but of course also give you insight into what to expect in the coming period. Start your personal reading, or ask for a birth chart through Chatspiritual's e-mail reading function. By clicking on the astrologer of your choice, and choosing an e-mail reading, you can ask for your birth chart. Please note that the coach of your choice is also an astrologer. View your
free horoscope
here
Characteristics
We can explain certain good and bad qualities for all twelve zodiac signs. By getting to know more about zodiac signs, you will soon know who would suit you better in friendship or in love. So it is not wrong if you are dating, to ask about his or her zodiac sign. You can often gain a lot of knowledge from this.
✨The Aries zodiac sign is fiery, dominant and a hard worker.
✨The Taurus zodiac sign is harmonious, honest, and warmhearted.
✨The Gemini zodiac sign is mysterious, funny and attractive.
✨The Cancer zodiac sign is sensitive, intuitive, and honest.
✨The Leo zodiac sign is playful, fair, and jealous.
✨The Virgo zodiac sign is direct, critical, and perfectionist.
✨The Libra zodiac sign is understanding, insecure, and conflict avoidant.
✨The Scorpio zodiac sign is powerful, demanding, and confrontational.
✨The Sagittarius zodiac sign is direct, honest, and know-it-all.
✨The Capricorn zodiac sign is compliant, active, reserved.
✨The Aquarius zodiac sign is free, adventurous, and shallow.
✨The Pisces zodiac sign is sensitive, humorous, too demanding.
Birth chart or a personal reading?
Does a reading or a birth chart provide more insight? Both provide insight into who you are or where you are now. Although a birth chart is more focused on who you are, and how you look at the world. In a reading you can immediately ask questions that arise during the reading. A personal reading can be about love, career or personal developments. A birth chart is fixed and focused on characteristics. Try both, and see what insights it can give you!
Yearly Horoscope
There are several horoscopes that you can read for free. So they are all different from each other. In a yearly horoscope you can read what you can expect in the coming year if we look at the position of the stars. Our astrologer studies all zodiac signs and intuitively translates them into messages, or features that you will encounter that year. During a reading, ask for your yearly horoscope.
Print birth chart
It takes a lot of time to calculate your birth chart in a reading, so it is more convenient to request a birth chart from one of our astrologers through an e-mail reading. Make sure that you choose an astrologer, and state your date of birth, time of birth and place of birth with the application. You can always read a personal reading through chat or e-mail consultation, but you can also print it out. It is very interesting for yourself to read again what does or does not suit you.

Birth chart
Would you like to have a personal birth chart calculated? Or would you prefer a personal reading? View our recognized astrologers, mediums and psychics and make your choice on your intuition.
---
Date: 18-10-'22
Back to overview